If you made this model after challenged yourself to 'build' Powerpuff Girls paper models, then you'll find that this model is totally easy to make. Trust me! I've been through that myself!
The creator for ROMMY series was
Watanabe Tatsuya
. and like PPG paper models, the pattern for this model only need 1 sheet of A4 sized paper. And here's my result :
ROMMY "No.02"
Front View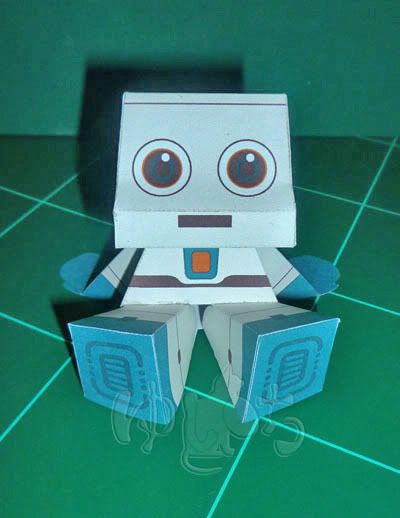 Side View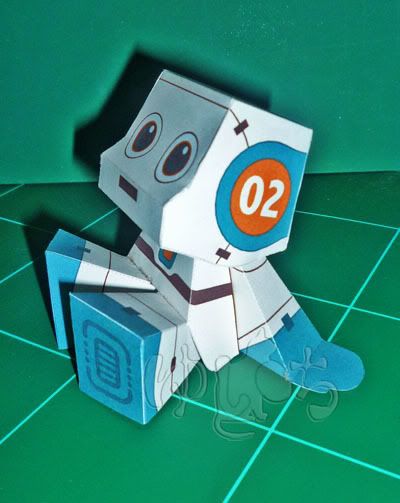 Rear View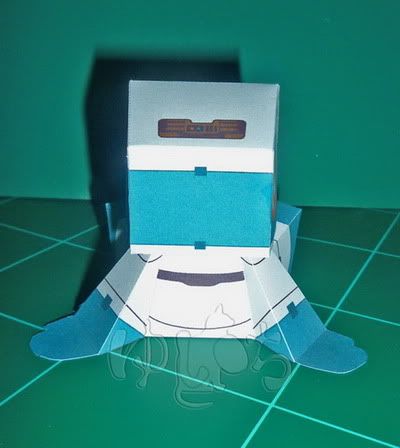 I made 2 of them because the test print pattern was alright , so I just built it up XD
See?? Don't you think they're just lovably cute??

You can find the pattern for this model
HERE
. And you can also see the other ROMMY models on that site which....I'm planning to make them all...

I'll see you again in my next papercraft project ^^