This type of Sakura Kusudama is different from
the one I made before
. This one was created by Tomoko Fuse, and like most of her kusudama works, the units are also united through pocket system.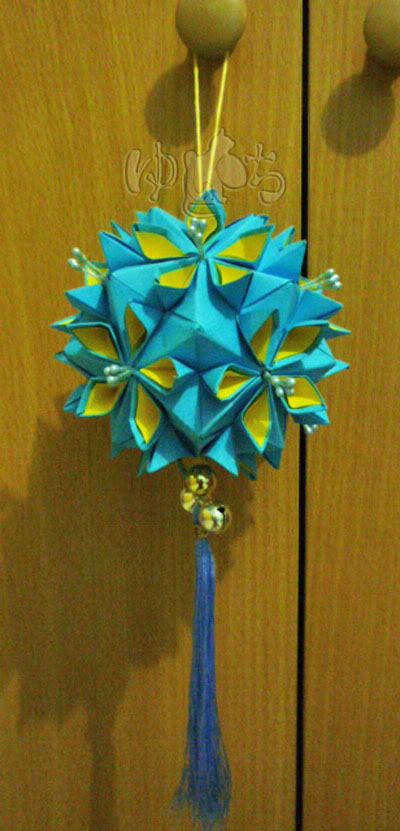 Zoomed in :
I made this from 7 x 7 cm light blue paper as the main ball and flowers, and 2 x 2 cm yellow paper as the inner part of each petal.
I decided not to add any butterflies this time because I think this kusudama is already 'crowded' enough with the flower anther and filaments which I attached at the center part of each flower.
The instruction to make this type of kusudama was published in Origami Tanteidan Magazine, number 72. I got it downloaded from >
HERE
<
I must say that this is the most difficult kusudama I've ever made so far. Folding the units are not so difficult. But when it came to uniting them, I got the urge to slam my head toward the wall a couple of times
Usually I only need a few hour to finish one kusudama. But for this type, I spent 3 days to complete!
That's why I decide to refuse any request to make this kusudama as a mass project!