Finally I officially have a place to work on paper arts. I've been longing to have it for so long since I practically don't have a desk in my room other than my computer desk which is.... well... we can hardly see the top side of it because it's mostly covered with various stuffs XD
I searched around my town to find a desk I want but I couldn't find it. SO I decided to order it at a carpenter shop near my office and it turned out to be a wonderful desk. I love it!
The full view of the desk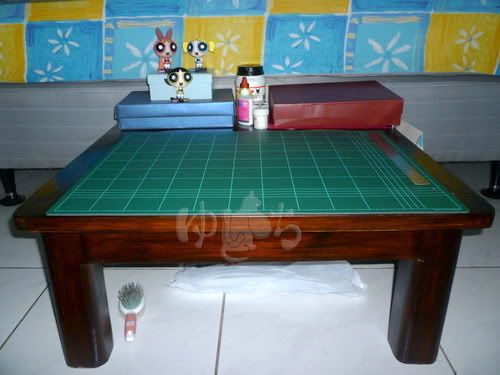 The dimension of the desk is l:70 w:70 h:30 centimeters. And if anyone's wondering about the brush under the desk, it's for my cat's fur XD
Zoomed in the top side of the desk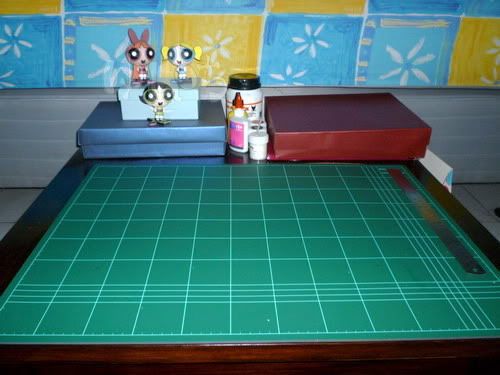 That green one is a cutting mat with A3 size. There's a 30centimeters metal ruler on the mat. Actually I have the longer one but it's borrowed by my brother at the moment I took this picture. Those boxes contain some stuffs :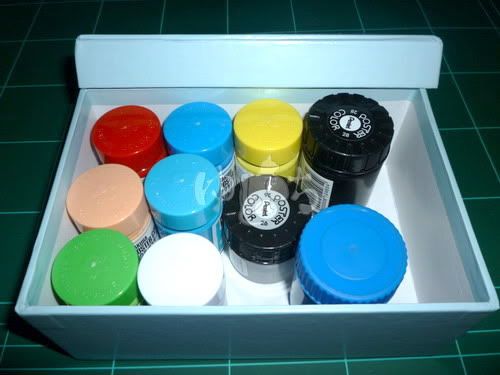 My Paper Glue Collection with another poster paints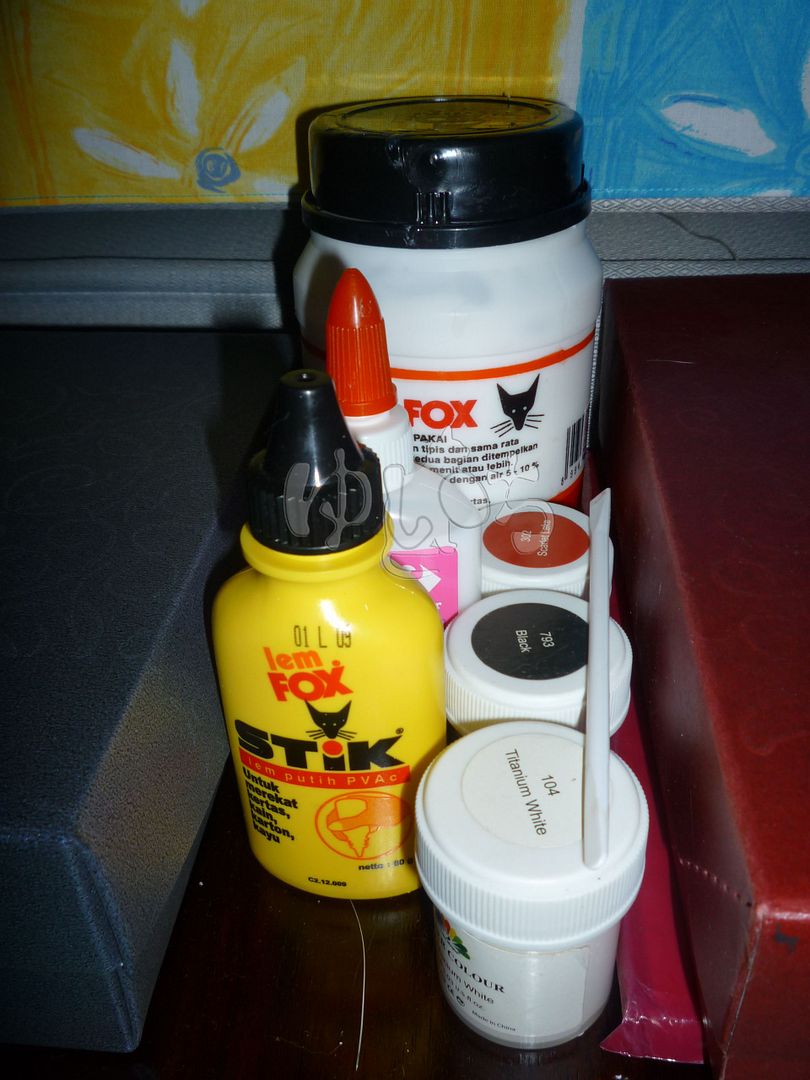 My Miscellaneous Goodies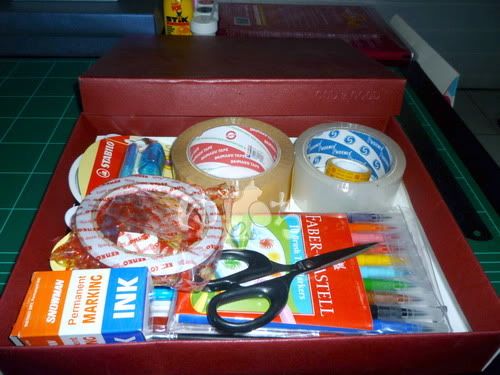 Kyaaaaaaaa I LOVE IT !!!