FIrst of all, I'd like to say Happy New Year to everyone. May this year also bring good things for our lives

I always adore Hina Dolls which usually display on The Girl's Festival (March 3rd) in Japan. I've planned to make them quite a long time ago, but there're some circumstances which made me delayed the making, like waiting for the washi papers to arrive because I asked my friend who's currently studying in Japan to buy them for me, and I couldn't decide which type of dolls I'll make between these 2 types :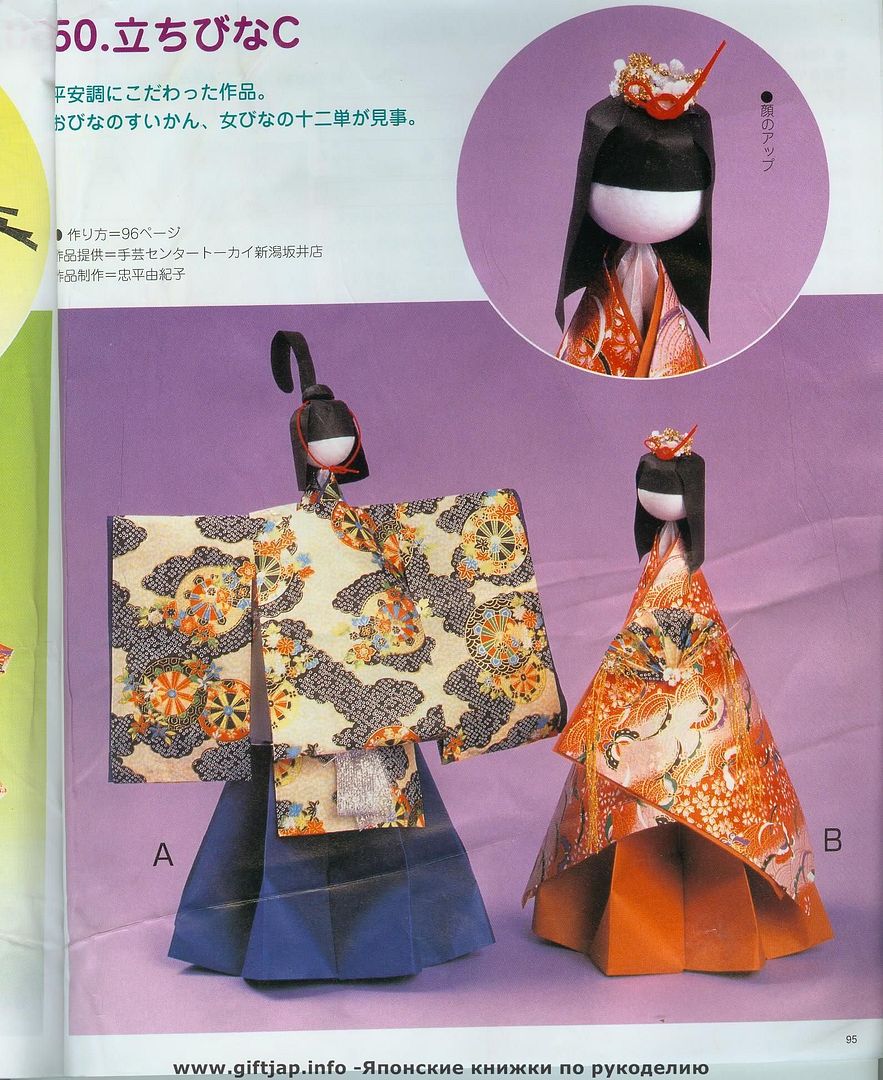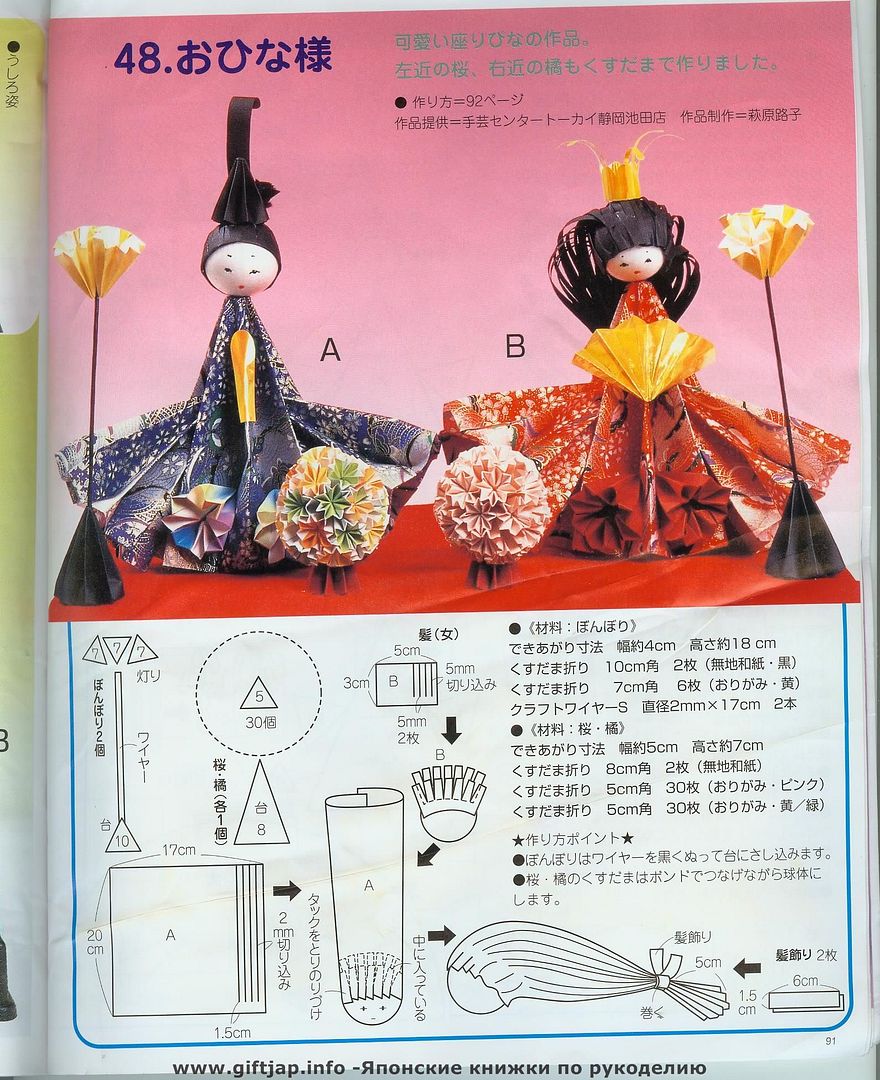 Finally I decided to make the robes like the first picture and because I want my dolls are in sitting position, so I used the 2nd picture's body part and the hairstyles as the reference. And I also reduce the size of the dolls because I think the size from that book are too big (the heights are approximately 21 cm for the sitting dolls)

So I made my dolls around 13 cm in heights. Here they are :
The Emperor (御内裏様)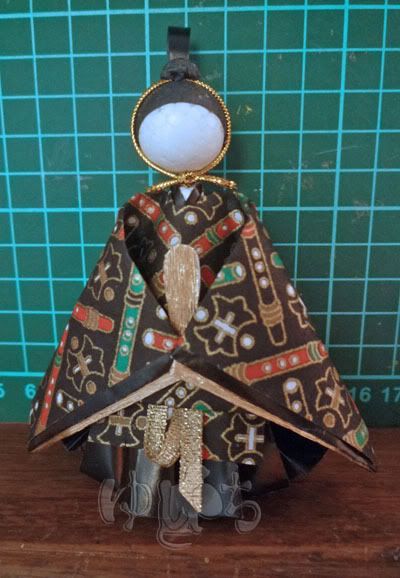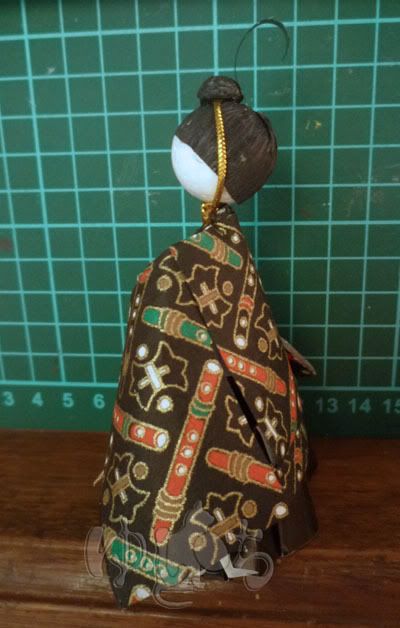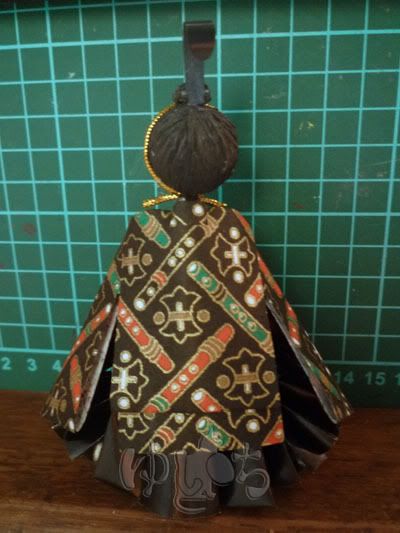 The Empress (御雛様)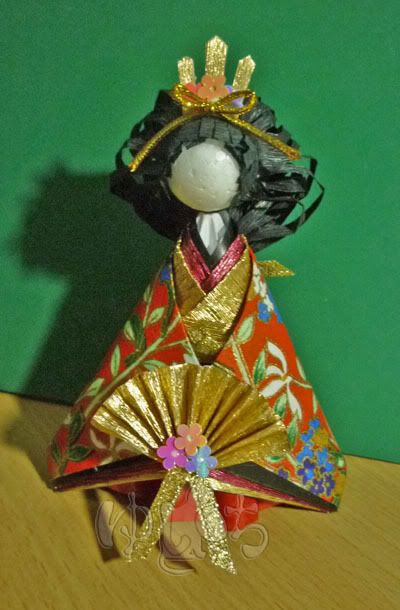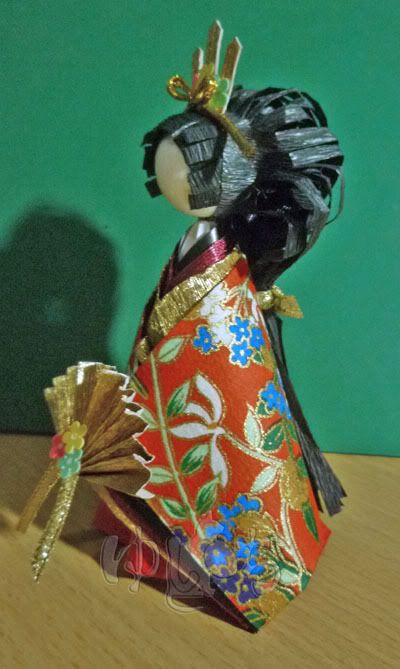 I'll make the arrangement for their 1st level of Hina Dan later...
So this is my 1st paper art project for the year 2011.