I made this to be a birthday present for my cousin. I thought that I'd better make something for the present rather than think of buying something for her who can buy anything because she's the favorite child by her father

PARTY PIERROT
Front view
Side view
Rear view
Complete Variation
The reason why I named this doll Party Pierrot only simply because of the paper pattern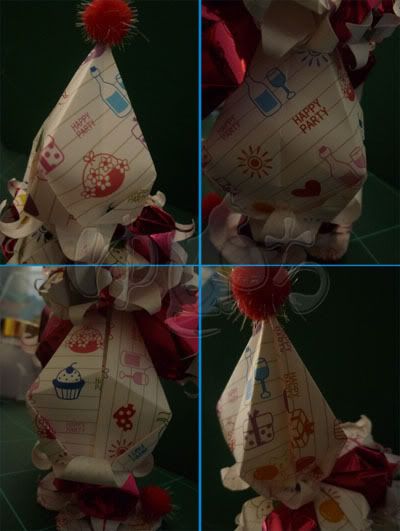 I arranged them into a plastic case and attached a birthday salutation on the back of its head :

When I saw the final product, I don't know why I had the urge to sell it because it looks like it's saleable
But I'm still going to give it to my cousin on her birthday anyway...

The instructions for making this doll are the same with my
Ballon Pierrot
By the way, I also made an arrangement for the Powerpuff Girls paper models inside a plastic box. I posted the picture at
their post
.